Jools' musical education started as a choral scholar at St Paul's Cathedral where he performed alongside the likes of Evelyn Glennie and Sir Simon Rattle. He went on to Sherborne School with a full music scholarship in piano, composition and cello and then studied composition under Ruth Byrchmore and Timothy Bowers at the Royal Academy of Music.
'Vice' a jazz opera, written in collaboration with Sue Curtis, was premiered at the Arcola Theatre as part of Grimeborn 2010 with a subsequent workshop performance at the Soho Theatre. His second opera, 'Demon Lover', premiered at Grimeborn 2011.
In 2010, a collaboration began with Motion Group Pictures director, Andrew Steggall, with 'Sparrow', a silent short film in which the music played a vital part in the emotional story. This collaboration developed further in 2011 with 'The Door', a re-imagining of the classic H.G Wells story, which won a place in the Warsaw Film Festival 2012 Short Film Competition. 'The Door' soundtrack was recorded by the Brodsky Quartet.
Jools scored the music for 'Off Beat', Aardman's first HD short, 'Boxed In' – a BAFTA new talent nominated animation and was part of a team of composers for BAFTA winning director Mikey Please's second short, 'Marilyn Myller'.
Current work includes 'The Cool Web : A Robert Graves Oratorio' and 'Departure', a feature film collaboration with Andrew Steggall. For more information, please refer to www.joolsscott.co.uk
The Cool Web : A Robert Graves Oratorio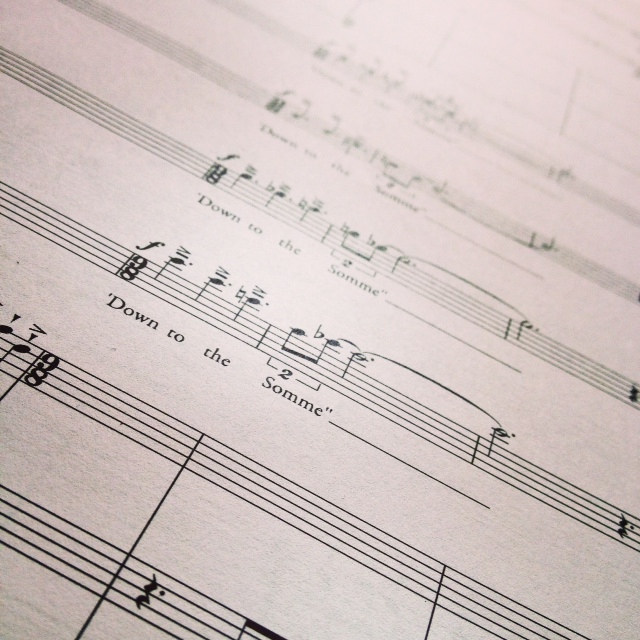 The Door (Short Film)
"Charles Dance is well cast as Arlington, a troubled, searching soul, whose paradise is populated with intriguing figures. Harriet Walter beautifully represents the woman with the grave, pale face and dreamy eyes of Wells's story while Dudley Sutton's character, Henry the gardener, is delightfully nutty…..In The Door, the office scenes are a steel blue, and contrast with the inviting softer shades of Arlington's flashbacks, but the connection is not explicitly made. The pulse of Jools Scott's bewitching score underlines the cyclical nature of the narrative. A fitting tribute to Wells's story, the film is a poignant comment on the tension between public persona and inner nature." TIMES LITERARY SUPPLEMENT (January 27th, 2012)
Vice the Musical
Vice is a re-imagining of Middleton's 1606 play The Revenger's Tragedy.
The original play charts the journey of Vindice – our protagonist with whom we instinctively identify- from a desire for justice to a lust for savage revenge.
Despite our horror, we find ourselves unwilling to stop him, so irresistibly enjoyable is our collective descent into hell.
This seductive and compelling story has been transformed from Jacobean tragedy to modern noir thriller by Sue Curtis's poetic re-working of Middleton's text and Jools Scott's sensuous jazz-influenced music: for Curtis and Scott read Tarantino and Sondheim.