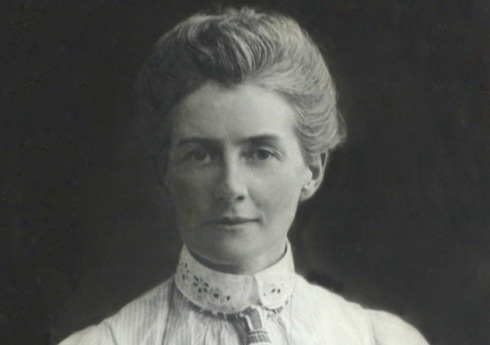 A 100,000-signature petition calling for World War One nurse Edith Cavell to be commemorated on a new £2 coin has been delivered to the Treasury.
Edith Cavell, from Norfolk, helped more than 200 Allied troops escape from German-occupied Belgium.
The petition was started after it was announced former war secretary Lord Kitchener would feature on a coin to mark the Great War's centenary.
Campaigners said the coins should also celebrate those who advocated peace.
Cavell, a vicar's daughter from Swardeston, near Norwich, spent months sheltering Allied troops in occupied Belgium and assisted them in escaping to the Netherlands.
But her actions broke German military law and, after she was caught, she was shot by a firing squad in 1915, aged 49.
Sioned-Mair Richards, from Sheffield, who launched the campaign, said Cavell "embodies that great quality of selflessness".
'Real role model'
"She would nurse anybody, regardless of their nationality, because that was the right thing to do," said Ms Richards.
"She paid the ultimate price for her heroism."
Following the war, her body was returned to Norfolk after a ceremony at Westminster Abbey.
The campaign follows last year's successful petition to put author Jane Austen on the back of £10 notes after a public outcry that every banknote featured a man.
The Edith Cavell Story
We are really excited by this petition, and back the campaign wholeheartedly. The Event at the Abbey is in aid of the Cavell Nurses' Trust, and any money raised over and above costs will go to them.
The first part of the programme, before the Robert Graves Oratorio, features a dialogue adapted by Leonard Pearcey from the brilliant biography of Edith Cavell by Diana Souhami and read by Leonard Pearcey and Sophie Ward.
We hope that the exposure this event gives to the campaign helps to publicise the cause of peace as a vital part of the commemoration of World War I.